/
#SpookyShowcase: Ella's Curse (Bippity Boppity Burnt) by S.P. McConnell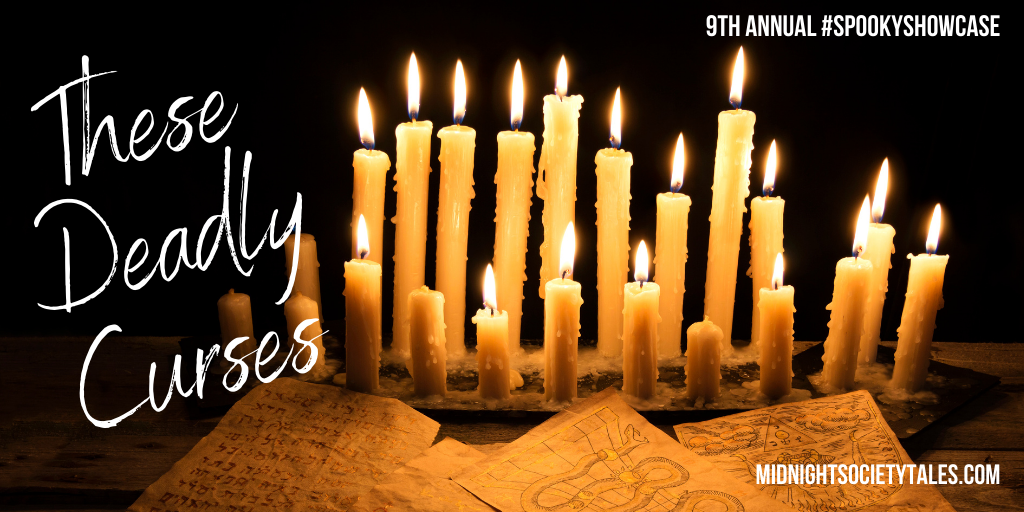 Welcome to the 9th annual #SpookyShowcase, a Halloween artist and author showcase. A full schedule of submissions can be found here so you don't miss a single entry for THESE DEADLY CURSES. Now, on to today's submission!
---
Ella's Curse (Bippity Boppity Burnt) by S.P. McConnell
About the Author
Sean McConnell is a creator caught in a perpetual tug-of-war between the literary and the visual. A professional artist, designer and word-smith, Sean is constantly painting images with either prose or brush. His mural creations have graced numerous residential homes on a national level and his illustrations and book covers have garnered international attention. Known for aesthetically beautiful creations as well as dark, ominous imagery, Sean has found a way to channel the same dichotomy into his writing. Whether it be a sentimental celebration of the human spirit, or the unveiling of society's horrors, he seeks to create stories and images that remain with the audience for years to come.
Sean McConnell is also an instructor and a role-playing game designer for De Vellenti RPG. He is currently in collaboration to illustrate a social emotional curriculum series. When he is not creating, prepping or grading, he enjoys spending time with his family and tattooing (a new pandemic hobby). Sean is represented by Stacey Graham of 3 Seas Literary,