Happy Birthday Amy! You know her as writer extraordinaire, of The Bleeding Heart. You know her as a Literary Assistant at Holloway Literary. You know her as a poet! You know her as a badass who gets a tattoo for her book releases. You know her as an Editor extraordinaire for Kissed By Ink Editing. You know her as an absolute rockstar who reaches for her dreams and makes them happen!
And today is her birthday!
So we wanted to take a moment to celebrate her. And if you really want to butter her up, buy her book or leave a nice review!
As the clock struck midnight the part began…
We're kicking off your birthday with a Buffy themed birthday cake.
I also wanted to have a good drink with you. *Cheers*
I found the Succubus Kiss, here, and it seemed appropriate for the occasion!
Amy, you are so incredible and you inspire me so much to be better all around–a person, a writer, a professional, and a book lover. You are so incredible and you amaze me daily with the things you accomplish. You work so hard and you chase your dreams harder than anyone I know. You're not just a dreamer–you're a doer. And this is only the beginning of the good things coming your way. Happy spin around the sun, Agent A. 😛 XO
<3 Jolene
Dearest A,
I hope you get everything you want today – even if it's just a good, stiff drink.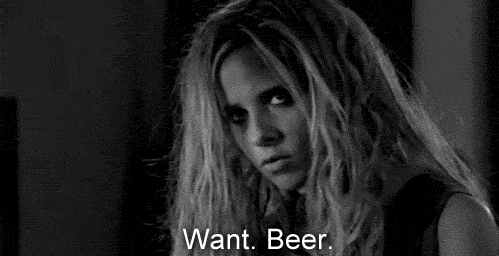 Your tireless pursuit of your passions is so inspiring. You give me serious goals every time we chat. I can't wait to see what this year brings you. You rock!
Hearts and Skulls,
Jenna
Amy! Remember the time we had ice cream for dinner? I want to do that again. You're a writing star and on your way to bigger and better things. Can't wait to watch you soar (and kill a few vampires/monsters on your journey)! Wonderful wordsmith. A fabulous mom. Supportive friend. You deserve great things. So glad I know you. Now go conquer the world!
 Have the best day ever!
LOVE YA!
Kathy
---
Oh Amy.
How do I love thee?
Let me count the ways.
Thirteen little butterflies
wilting in a jar.
Twelve little fingers
wiggling near and far.
Eleven, ten, and nine toes
inching nearer still.
Eight and seven, six and five
dying on their hill.
Four and three are missing now
two are long, long gone
One chance is all you have
and then there is no-
-thing left but to wish you a merriest of birthdays today and for ever and ever and ever and ever
and ever.
Love,
The Davis Girl
---
Amy!
When I think of you, I think of an independent woman who won't take no guff! A woman who knows what she wants and will move mountains to get what she wants. A woman who will smile as she slays any naysayers in her path.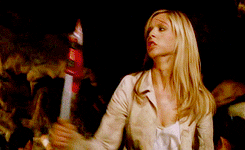 Girl, I wanna be like you when I grow up! Or…you could just adopt me. We're like, the same age, so that wouldn't be weird, would it?
Either way, Happy Birthday, Amy! I wholeheartedly celebrate you today!
Love, Mary
Amy – You are the baddest of badasses amongst us.  In true Buffy fashion, you don't take any guff, call out evil when you see it, and kick butt to send it on its way.  I admire your toughness, no matter the situation.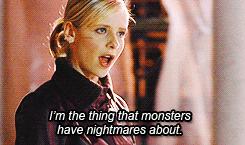 I know how much you like dolls, so I invited some to your party.  They said they would dance and bring presents.  They are very excited to come over to eat.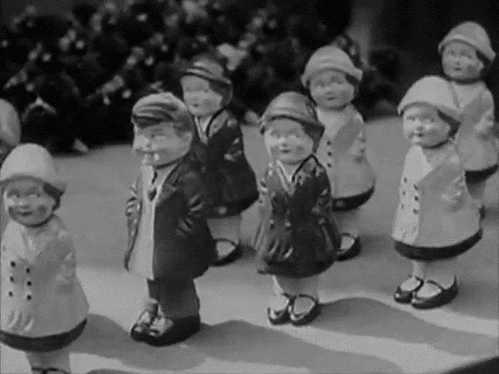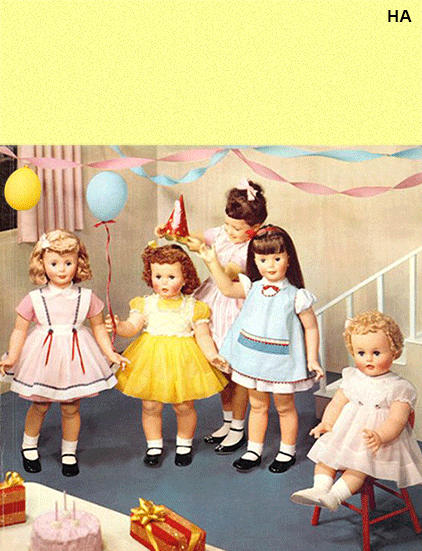 Hope you have a super birthday, Amy!
Victoria
Happy birthday, Amy!
Sorry I'm late, but I was looking for some Buffy-themed gifts and got to the comic shop just before they closed. I got you the Season 8 collection:
I also picked up this vintage Buff game for you, but had to go all over town looking for the right cables to hook it up to the TV:
Better late than never, though! I hope your birthday is amazing. You are fearless and a badass, so it's no wonder you love Buff so much.
–Brian
Happy Birthday Amy!
Love,