/
Happy Birthday Erica!!!!
Today is a very special day.
For.
One.
Very.
Special.
Person.
Author.
Human.
Jokester.
Academic.
Enthusiast.
Empath.
Leader.
Lover of books.
HAPPY BIRTHDAY ERICA!
Here are just a few gifts from the troops.
Erica, you always know how to lift me up and somehow sense when I'm hurting. I've never met someone who has made me laugh harder, want to be better, and understood my empath side more than you. You are simply incredible, talented, and a force of nature made of beautiful words and a kind heart.
Thank you for being you.
To kick things off, here is a celebratory drink.
A Fanta Jack O'lantern float. You can find the recipe here.
I also want to give you a little groovy soundtrack to dance around with! Here's a good one! In fact, it's my favorite Dead Man's Bones song.
Keep on keepin' on you beautiful unicorn. Oh yeah, she offers editing services now too (and has prior experience) so you should check that out too, mmkay?
<3 Jolene
ERICAAAAAA! Happy birthday my little ray of creepy sunshine! Always there to listen. Always there to share a smile. You are a treasure.
Life has thrown you some curve balls, kid, but you are strong and fierce. Congrats on your new editing journey…YOU WILL BE FABULOUS!
So, let's celebrate!
CAAAAAAKE! Ghosts are yummy.
TIME TO PAR-TAY! Of course all the ponies are coming!
LOVE YOU! Have a great day!
Kathy
Secor!!
Happy Birthday, E. I've never met someone who so tirelessly invests into their friends like you do. You are a ray of light on my darkest days.
I invited a couple friends to come wish you well.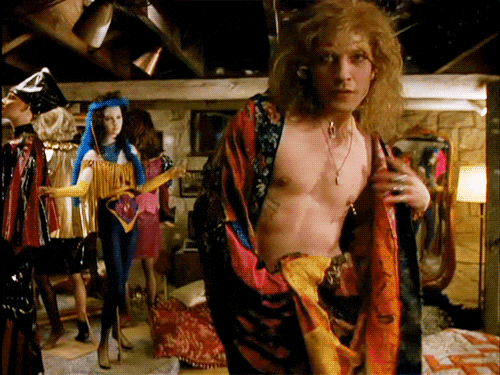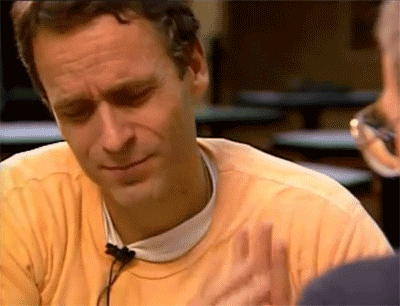 I'm on a serial killer kick
Roses are Red
These people kill.
Being your friend
Is such a thrill.
I love you more than
Manson loved his girls.
More than Bill enjoyed
running his fingers through Precious' curls.
You have more charm
than Bundy.
I wouldn't trade you for
a hundy.
Poetry isn't my strong suit.
Puppies.
Stay cool,
Jenna
ERICA – MY BELOVED!
There are no words to tell you how much I adore you. I can't wait for the day we get to spend time together, but I have to warn you…I have a feeling I will want to squeeze you.
You are just too funny and too kooky and too full of so much AWESOME that I won't be able to contain myself!
I'm so thankful that you came into my life and I wish only the best for you!
HAPPY BIRTHDAY, GIRLFRIEND! LOVE YOU TO PIECES!
~Mary~
Happy birthday, Erica!!!
Have an amazing unicorn filled day!!!!
xoxo,
Amy
SECOR!
You brighten every day I interact with you with your bouncy, brilliant ways.  I've been looking for the perfect celebration location, so you can do it up BIG.
Now that you live where it's warm all the darn time, you can have a pool party!  I got you a floatie.
Or maybe you want to hit the beach.  There are lots of friends to play with there, too.
Make sure you wear your sunscreen or some sun-blocking clothing.  Safety first.
Or you can just chill in a hot tub.  You do you, girl!
Dance, unicorn girl, dance!
Victoria
Erica!
Your unbridled support and enthusiasm for all of us is a constant inspiration. You are the beacon of friendship for the Midnight Society, and so I've brought to the party some movies that celebrate friendship and have some cool ideas for activities we could all do together:
We could go camping like in Tucker and Dale Vs. Evil:
Or save the world from classic creatures like in Monster Squad:
Or, solve a mystery together like in I Know What You Did Last Summer:
And since it's your birthday, you get to pick!
Happy birthday!–Brian
Love your creepy family,