It's a special day today because it's Jenna Lehne's birthday! You know Jenna as an amazing middle grade author (Bone Tree will be out in April 2021), murderino, Pitch Wars mentor alum extraordinaire, and one of the amazing members of the Midnight Society. You can say hello to her on Twitter.
Jenna, we're celebrating you today by throwing you a big, ghosty party in the greenhouse by the cemetery.
Everyone will meet at the woods at midnight. Follow the candlelight, deep, deep, deeper into the forest until we reach it. You know it, the old greenhouse, near the abandoned cemetery.
At midnight, all of the candles inside will light themselves.
Grab a cup full of Candy Corn Punch from our copper punch bowl and gather round for our guest of honor, Jenna!
Happy birthday Jenna! You are so amazing, strong, and a talented writer! I am so grateful that we are friends and I'm always here for you and rooting for you.
You are beautiful, intelligent, and so much fun. Here's to another rotation around the sun! Love ya, Jolene
Jenna,
May your birthday bring you all the creepy, crazy awesomeness you deserve.
I have my candles ready.
And I'll bring the cake!
Let's party with some ghosts.
You are a silly, crazy light in life that we all need. Keep being you and living your best life.
Can't wait to read BONE TREE, my MG sista!!!!! MG rocks.
Love,
Kathy
Happiest of birthdays, Jenna! You're one of my favorite spooky girls!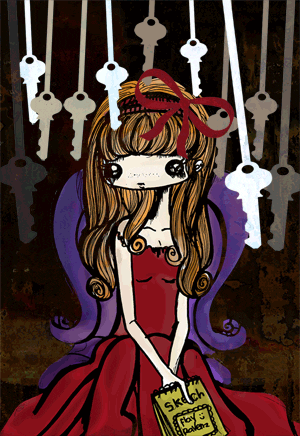 I know the next year is going to be incredible for you, because you have a book coming out. I can't wait for the world to read BONE TREE and get lost in your creepy world!
I hope you have a wondrous day filled with people and things celebrating you!
Vicki
Happy birthday, Jenna! Hope your day is amazing and filled with spooky delights.
Happy birthday Jenna!
Love,
The Midnight Society