How lucky are we over here at the Midnight Society that we get to celebrate two birthdays in a row?!! Today, we rented out a haunted library so we could throw a party for Amy Giuffrida! Amy is a superhero, and one of her powers is that she is always on top of what's happening with all the members of the Midnight Society. If one of us puts out a new story, releases a book, or just has news to share, she is always among the first to congratulate and cheerlead for us. She is a constant source of support for all.
So Amy, we've all brought some terrifyingly awesome gifts to share with you on your birthday.
Happy Birthday Amy!
Amy, since we are the morning crew of the #MidnightSocietyWritersClub, I wanted to bring you some birthday gifts to start your days with.
Up first–some good, strong coffee to get the creative mind percolating:
And of course, you need a good notebook to write down any amazing ideas
And for inspiration, I brought you some Buffy DVDs to play in the background while you write:
Happy birthday!
–Brian
Amy!
Although we are new friends, I feel a kinship only fellow horror writers can understand. We love the creepy things, we get excited about the creepy things, then we write about the creepy things! And then giggle about them together!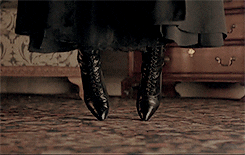 Thank you for welcoming me to the group, Looking forward to more creepy tales & getting to know you better this coming year!
~Mary~
AMY!!!!! My favorite Buffy-loving, monster hunter! Remembering how much fun we had in Vegas always makes me smile.
Happy happy birthday to…
Everyone is so excited about your day!
We'll have some cake! Hopefully it doesn't eat us first…
I sure do wish we could go see IT together!
I found you the perfect present! I thought you could use a new pen holder.
Oooh…who let them in? Better get the weapons. We're not going down without a fight. Perhaps Violet can help? This day will be epic.
Love you!
Kathy
If you want to give Amy an awesome birthday present, go buy her book The Bleeding Heart right here!
Some say that she has a collection of doll heads in her basement (true!).
Some also say that she can time travel and has successfully gone back to the Victorian gothic era on more than one occasion (also true!).
Rumors are that she's a vampire who inspired the movie Interview With a Vampire (definitely true!).
But no matter the history, one thing is true… you deserve the best birthday ever! (Feel free to wish her happy birthday on Twitter, here!)
Amy, let's not forget some fashionable attire–get you nice a gussied up for the midnight seance at the cemetery.
Yes, I think this 1950's blue beaded silk evening gown will do the trick nicely for our sacrifice…Erm, I mean our celebration.
And let's get you a Walker Blood Sangria in your hands here.
You can find the recipe here. But now that I'm staring at it, doesn't it pair perfectly with Amy's first book The Bleeding Heart?
I'll certainly cheers to that! (And in case you're wondering, yes her book is awesome and you can get it here and it seriously doesn't have anything below 4 and 5 stars on Amazon).
Amy, you are lovely, kind, and intelligent. I admire your love for blood and story-telling and I look forward to all the words and the love you share with the world. Have a lovely day, you deserve it! <3 Jolene
Happy Happy Birthday Amy! Have the best day!
Sincerely,
your creepy fam
Save